PAGE TWO

(to go back to Announcements Page One)
The pictures on this page may take a minute to appear
When the world as we know it shatters,
When we have nowhere else to go, except into the unknown
Then we will either be given something new to
stand on
or we will be taught how to fly!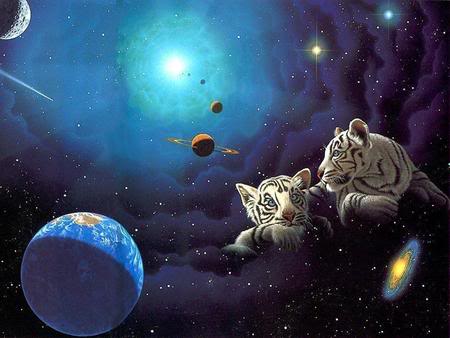 www.schimschimmel.com
You are a magical child
in a magical universe
And when you reach out
and touch someone with love
that is magic
May the magic and joy of your true essence
fill the world with love –
that it may reach beyond time
to touch forever.
LAW OF ONE
We are All ONE
When ONE is harmed, All are Harmed.
When ONE is Helped, All are Helped.
Therefore in the Name of Who I am - and I AM ONE with All in All,
I ask that only that which is the greatest good of all concerned happen Here.
I give thanks that this is DONE.
Amen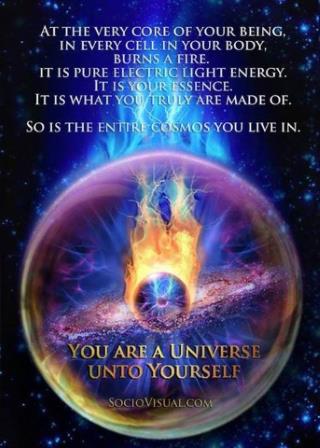 It Couldn't Be Done
Somebody said that it couldn't be done,
But, he with a chuckle replied
That "maybe it couldn't," but he would be one
Who wouldn't say so till he'd tried.
So he buckled right in with the trace of a grin
On his face. If he worried he hid it.
He started to sing as he tackled the thing
That couldn't be done, and he did it.

Somebody scoffed: "Oh, you'll never do that;
At least no one has done it";
But he took off his coat and he took off his hat,
And the first thing we knew he'd begun it.
With a lift of his chin and a bit of a grin,
Without any doubting or quiddit,
He started to sing as he tackled the thing
That couldn't be done, and he did it.

There are thousands to tell you it cannot be done,
There are thousands to prophesy failure;
There are thousands to point out to you one by one,
The dangers that wait to assail you.
But just buckle it in with a bit of a grin,
Just take off your coat and go to it;
Just start to sing as you tackle the thing
That "couldn't be done," and you'll do it
AN AFFIRMATION
A Gift From Archangel Michael Through Ronna Herman
"I have all the resources I need and desire to be comfortable and to assist me in fulfilling my Divine Mission . I live in the perfect place to nourish my Spirit, and my physical, mental and emotional bodies. Abundance flows to me and through me as I hold it lightly in my hands and allow it to flow out into the world to constantly be replenished. All my desires, needs and wishes are fulfilled even before I am aware of them. My timing is perfect in making decisions and taking action. I always listen to and follow my Spirit in every endeavour; therefore, my decisions and actions are for the highest good of all. I cherish and nurture our Mother Earth and she cherishes and supports me. I radiate love and blessings to all and they are returned tenfold. My world is filled with love, joy, beauty, peace and comfort, always."
Spirit Rap by Astarius Miraculii
Astarius in the USA has created/channeled a great spiritual rap song I've had his CD (bought from Amazon.com) for some time and find it very powerful in aligning to highest light. It's very fast and may take a couple of times listening to it to get it all.
He covers everything!! That's the best way to describe it. It aligns us to to all the Light beings - then it covers all sorts of areas we wish to clear, such as breaking old vows that no longer serve us in highest light, abundance; repressions, etc.
Watch the whole thing from beginning to end. Lots of valuable stuff - including great alignment tuning with the HU sound which is the higher octave of OM.
www.youtube.com/watch?v=nzhWzXKXNlg
Spirit Rap by Astarius
Available on Amazon and Itunes
SPIRIT RAP WORDS
I invoke, decree, and dream awake the full cellular ascension of my being -
Physical, mental, emotional, spiritual … in this Now.
With the full support of God, Goddess, the ascended Master realm -
To include our ascended Master self, father St. Germain, Sananda,
The Holy Mother Mary, Quan Yin Goddess of mercy, Archangel Michael
and the legions, Ashtar and the entire command, Babaji, Raphael, Gabriel,
clan of the trumpet angels, aboriginal and tribal shaman, goddess's of fortune,
angels of light, Elohim, clan of the serpents, Shiva, all Christ frequencies,
all animal totems, elementals of fire, air, water and earth,
all divine beings of light, love and ascension - named and un-named,
to activate the cells in my being who are your counterparts with
the unified power of the one.
I decree my highest good always operating in this Now.
I decree grace and mercy always operating in this Now.
I invoke, decree, and dream awake the full truth and reality of ascension in this Now.
I invoke and dream awake with every breath that I breath – the violet fire transmuting my whole being.
I invoke and dream awake the full current of ascension in every cell of my being. I am ascended.
I invoke and dream awake expanded God consciousness – fully realized in me as unlimited abundance fulfilling my every need and desire.
I invoke and dream awake the ending of procrastination, tiredness, blockages, obstacles, and unhealthy belief systems.
I decree immediate abundance in my life.
I invoke and dream awake my liberation from all karmic debt.
I am infinite opulence.
I invoke and dream awake my personal empowerment in every instant that anyone is impacted by my being and creations.
I invoke and dream awake the infinite empowerment of my sexual, spiritual, mental, emotional, physical, and financial relationship with life.
I invoke and dream awake sacred sexuality, erotic innocence, and always express the sacredness of sexual force for pleasure, creativity, and healing.
I invoke and dream awake world universal healing from all sexual woundedness and shame.
I invoke and dream awake worldwide release of all manipulating forces, and beings who would control humanity - past, present, and future.
I invoke the angels and ascended Masters to realign and heal all misused energy - to include full restructuring of our DNA.
I invoke and dream awake the transmutation of all negative and judgmental projections.
I invoke and dream awake my constant ability to be centered and balanced in my psychic perceptions and empathic nature.
All overwhelming psychic energies are released by me, automatically, easily, effortlessly.
I am empowered by everything.
I invoke and dream awake my lucid dreaming each night I sleep, and total remembering when I awake.
I invoke and dream awake my infinite harmony with God, Goddess, I am.
I invoke and dream awake the full expression of my miraculous healing power. My life is a continuous stream of miracles.
I invoke and dream awake my infinite ability and willingness to receive all life's blessings.
I invoke and dream awake a constant attitude of gratitude for my whole life, all my accomplishments and blessings - including the same for the universe at large.
I invoke and dream awake the full blessings of God, Goddess, the ascended Masters, angels, guides, and beings of light to bless this earth.
I invoke and dream awake all my decrees, invocations, and prayers I have released to the universe and opened myself to Gods response, support, and love in my highest good.
I invoke and dream awake the release of all past, present, and future lifetimes of decrees and vows - which would bind me to limitation, lack, density, and anything not of ascension in this now.
I invoke and dream awake the full reclaiming of my eternal self as powerful, loving, and fully aligned in abundant God consciousness.
I invoke and dream awake the total dissolving of all manipulating forces which would bind this earth plane in fear.
I invoke and dream awake the influence of the ascended master realm, and angels to intercede and raise the vibrations higher – to bring darkness into the light - raising the frequency of love and God consciousness on planet Earth in this now.
I invoke and dream awake the ascension of planet Earth in this Now.
Spirit Rap by Astarius
Available on Amazon and Itunes
USA
Beautiful creations hand made by Anie
http://aglowinabottle.com/ (choose your own message and colours)
Anie
How much we can change our enviroment. FUN - CHEERING EVERYONE UP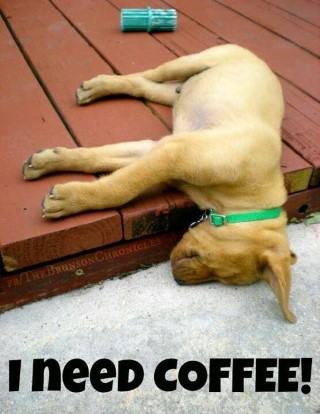 UK REFERENDUM
23rd June 2016
Britain has chosen to exit as a member of the EU.
Using the blueprint created by the Lightworkers of Lithuania in 2000
that allowed 'Suppressed Countries To Go Free',
the British people stayed strong in the face of extreme fear tactics
adding 'People Power' to the blueprint
and have led the way for a new era of Light
in the future of Earth.
THE DECREE SAID AROUND THE WORLD PRIOR TO THE UK REFERENDUM
By Divine Decree, in the name of God, under the Law of Grace, as a Lightworker on Earth, I ask Lord Archangel Metatron of the Ascended Realms of Light, to assist Highest Divine Order to take place for the Ascension Plan for Earth, on all levels and aspects, concerning the outcome of the United Kingdom European Union membership referendum, being held in the UK and Gibraltar on the 23rd of June 2016.
So Be it. So it is. So Mote it be. It is done.
31st March 2017 - ARTICLE 50 was finally invoked. This has started the process of independence and freedom for the UK. The UK must leave the EU before 29th March 2019:
FOR A BROADER VIEW AND GREATER UNDERSTANDING
OF THE
DECISION
MADE BY A MAJORITY IN BRITAIN TO EXIT THE EUROPEAN UNION -
AS OFFERED BY
A VARIETY OF PEOPLE AROUND THE WORLD
See my page on this website - www.lightascension.com/arts/EUReferendumUK.html
or go to the main 'Articles Page'
The following poem was among the possessions of an aged lady who died in the geriatric ward of a hospital. There is no information available as to her name, when she died or who she was. It is so appropriate for all nursing personnel, families, volunteers and all who come in contact with the elderly to read. At times we all lose patience with the elderly. This should help us to have more sympathy and understanding of all residents.

"Crabbit Old Woman"
What do you see, what do you see?
Are you thinking, when you look at me -
A crabbit old woman, not very wise,
Uncertain of habit, with far-away eyes,
Who dribbles her food and makes no reply
When you say in a loud voice,
I do wish you'd try.

Who seems not to notice the things that you do
And forever is loosing a stocking or shoe.
Who, unresisting or not; lets you do as you will
With bathing and feeding the long day is fill.
Is that what you're thinking,
Is that what you see?
Then open your eyes,
nurse, you're looking at me.

I'll tell you who I am as I sit here so still!
As I rise at your bidding, as I eat at your will.
I'm a small child of 10 with a father and mother,
Brothers and sisters, who loved one another -
A young girl of 16 with wings on her feet,
Dreaming that soon now a lover she'll meet,
A bride soon at 20 - my heart gives a leap,
Remembering the vows that I promised to keep.

At 25 now I have young of my own
Who need me to build a secure happy home;
A woman of 30, my young now grow fast,
Bound to each other with ties that should last;

At 40, my young sons have grown and are gone,
But my man's beside me to see I don't mourn;
At 50 once more babies play around my knee,
Again we know children, my loved one and me.
Dark days are upon me, my husband is dead,
I look at the future, I shudder with dread,
For my young are all rearing young of their own.

And I think of the years and the love that I've known;
I'm an old woman now and nature is cruel -
Tis her jest to make old age look like a fool.
The body is crumbled, grace and vigour depart,
There is now a stone where I once had a heart,
But inside this old carcass, a young girl still dwells,
And now and again my battered heart swells,
I remember the joy, I remember the pain,
And I'm loving and living life over again.

I think of the years all too few - gone too fast.
And accept the stark fact that nothing can last -
So open your eyes, nurse, open and see,
Not a crabbit old woman, look closer -
See Me.
By: Phyilis McCormack
A Nurse's reply "To the 'Crabbit Old Woman"
What do we see, you ask, what do we see?
Yes, we are thinking when looking at thee!
We may seem to be hard when we hurry and fuss,
But there's many of you, and too few of us.
We would like far more time to sit by you and talk,
To bath you and feed you and help you to walk.
To hear of your lives and the things you have done;
Your childhood, your husband, your daughter, your son.
But time is against us, there's too much to do -
Patients too many, and nurses too few.
We grieve when we see you so sad and alone,
With nobody near you, no friends of your own.
We feel all your pain, and know of your fear
That nobody cares now your end is so near.
But nurses are people with feelings as well,
And when we're together you'll often hear tell
Of the dearest old Gran in the very end bed,
And the lovely old Dad, and the things that he said,
We speak with compassion and love, and feel sad
When we think of your lives and the joy that you've had,
When the time has arrived for you to depart,
You leave us behind with an ache in our heart.
When you sleep the long sleep, no more worry or care,
There are other old people, and we must be there.
So please understand if we hurry and fuss -
There are many of you, And so few of us.
The above poems can be obtained via Google search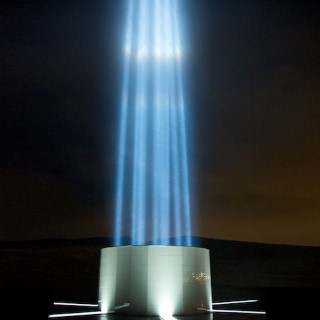 John Lennon's Peace Tower in Iceland
SCHAPELLE CORBY
March 2017
After 12 years and 8 months trapped in Bali on a charge of having cannbis in her unlocked surfboard bag - lightworker Schapelle was freed in May 2017 to return to her home on the Gold Coast of Australia.
God be with you Schapelle in your innocence

The story of what really happened
Tribute to Steve Irwin -
Australia's crocodile man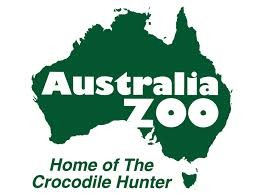 THE CROCODILES ARE CRYING
Endless visions fill my head – this man – as large as life
And instantly my heart mourns for his angels and his wife
Because the way I see Steve Irwin – just put everything aside
It comes back to his family – it comes back to his pride
His animals inclusive – Crikey – light the place with love!
Shine his star with everything he fought to rise above
The crazy-man of Khaki from the day he left the pouch
Living out his dream and in that classic 'Stevo' crouch
Exploding forth with character and redefining cheek
It's one thing to be honoured as a champion unique
It's one thing to have microphones and spotlight cameras shoved
It's another to be taken in and genuinely loved
But that was where he had it right – I guess he always knew
From his fathers' modest reptile park and then Australia Zoo
We cringed at times and shook our heads – but true to natures call
There was something very Irwin in the make up of us all
Yes the more I care to think of it – the more he had it right
If you're going to make a difference – make it big and make it bright!
Yes - he was a lunatic! Yes - he went head first!
But he made the world feel happy with his energetic burst
A world so large and loyal that it's hard to comprehend
I doubt we truly count the warmth until life meets an end
To count it now I say a prayer with words of inspiration
May the spotlight shine forever on his dream for conservation
…My daughter broke the news to me – my six year old in tears
It was like she'd just turned old enough to show her honest fears
I tried to make some sense of it but whilst her Dad was trying
His little girl explained it best…she said "The crocodiles are crying"
Their best mate's up in heaven now – the crocs up there are smiling!
And as sure as flowers, poems and cards and memories are piling
As sure as we'll continue with the trademarks of his spiel
Of all the tributes worthy – he was rough…but he was real
As sure as 'Crikey!' fills the sky
I think we'll miss ya Steve…goodbye
RUPERT McCALL 2006
FOR SALE
Beautiful music that releases the trauma of Atlantis
by Sally Brown
Chrysalis – Part One
Chrysalis - Part Two
Sally Brown, composer of the Twin Flame music from Archangel Michael, has now completed Part two of the music designed to release the trauma of
Atlantis. Sally works with Archangel Michael and other Ascended Masters. Sally is the sole distributor for this music.
Information from Sally about the new CD Chrysalis Part 2
CD 2 continues the releasing and lifting of the consciousness to a higher state of Becoming and Being. Track 1 is called "Becoming." At the end it lifts you into the Fifth Dimension.
Track 2 is called "Being". Within it is the shape of the diamond core cell.
Just allow the music to lift you in whatever way feels right for you. It will take you through many levels of understanding. Just "go with the flow" and realize your full potential.
Note from Sandy Stevenson. I've heard Sally's second CD. This professionally produced and totally exquisite music, not only contains the necessary codes to help release Altantean trauma (it's possible to have trauma even if you never lived there, e.g. you may have lost people who were living there), but it is also delightful, high vibrational meditation music.
Sally Sally and Renee Wood
Sally in Lithuania
CD'd can only be ordered direct from Sally Brown
CD 1 is 66 minutes. UK £10 including postage
CD 2 is 65 minutes AUS and USA $20 including postage
For UK payments: Cheque or Money order
For overseas payments: Sally has found the easiest method of paying is an International Postal Order in British Currency
Please send your orders to:
Sally Brown, "Trafalgar Cottage," Trethillick, Padstow, Cornwall. UK PL28 8HJ
Please contact Sally direct with any queries. Email: dimension@onetel.com
A message for Lightworkers
You descended into every corner of the world and took on the woes of every race, culture, nationality, religion, creed, county, state, town and village. You became one with the suffering.
You took on board - Disease, lack, limitation, fear, addictions, prejudice, dishonesty, abuse of power, dysfunctional relationships, illness, lives of abuse, neglect, abandonment, rejection, ridicule, power, disease, corruption, crime, war pollution, pain, suffering, misery, torture, despair, apathy, chaos, discord, pandemonium, unworthiness, low self esteem, lack of integrity, conflict, critical, mean, angry, ageing, inhumanity.
It is finished. Over. You can stay in it if you want to, but once it 's resonating with you that you've completed here, it is no longer in Divine Order to remain. We have been releasing it all. You agreed to let it go so you could go home when you were finished.
The only reason we believe that other people know more than we do is because we have forgotten who we are. We look at the limited, fear based, human egos and we think that this distorted fragment of our outer personality is our total Being. In reality, we are ALL magnificent, multi faceted, multi dimensional reflections of God. We have been preparing for thousands of years to accomplish what we have volunteered to do in this lifetime. We already have within us - all of the knowledge skill, talent, courage and strength to succeed easily. We are magnificent Beings standing on the threshold of the greatest leap in consciousness ever experienced in any system of worlds.
YOU ARE actually:
Magnificent, highly evolved, wondrous, skilful, talented, knowledgeable, courageous, strong, invincible, peaceful, harmonious, dedicated, exquisite, just, merciful, compassionate, wise, devoted, pure, illuminated, enlightened, forgiving, free, Loving Divine Shining Great Beings of Light, at One with God.
May your world be full of:

Snowflakes, laughter, fun, relaxation, peace, rainbows, special moments, magical sights, new born lambs, crisp icy rivers, light, sunsets over oceans, seagulls, early morning mists, meadows, lapping waves, fresh cut grass, hot mulled wine, cobblestones, log fires, brilliant colours, tadpoles, sunlight, embroidered cloth, fairies, mountain peaks, squirrels, butterflies, sunrise, temples, starry nights, wholesome food, kittens, wine glasses, snowmen, pixies, moonbeams, Santa Claus, friends, ponies, candles, stained glass, thatched roofs, willow trees, neighbours, roses, dew drops, joy, holidays, crystals, hot chips, warm water, campfires, ponds, singing, dolphins, babies, hugs, special music, tapestry, hands to hold, gems, trust, weddings, laughter, starry nights, cricket sounds, lullabies, crisp winters, dancing, romantic nights, wonderful food, kisses, dogs, magic, relaxing, wind chimes, sailing boats, shells, hay, washing machines, kettles, church bells, dogs, hailstones, whales, lightning, white sand, blue skies, birds, full moons, animals, sacred sites, hot water bottles, castles, flowers, red bricks, loved ones, rugs, travel, summer houses, presents, mist, unicorns, seals, safe journeys, exquisite skies, hello's, birthday cake, Walt Disney, a glass of wine, films, light, kind words, concerts, fun, mistletoe, parents, bees, guardian angels, hot sun, harmony, salty oceans, grandparents, shooting stars, angels, satin, holly, pansies, cats, copper pans, lace, hot spa baths, choirs, red berries, laughing children, trust, companionship, nurses, comets, mud pies, hide and seek, rice paper, logs, photos, lamps, paintings, duvets, silver foil, pine cones, golden lights, silk parachutes, comfy pillows, silver volcanic ash, laser paper, streams, smooth round stones, moments of pure love, teddy bears, close family and friends.

Love forever

Sandy
1 person creates a particular energy field
2 persons create an energy field X 4
10 persons create an energy field X 100
100 persons create an energy field X 10.000
1000 persons create an energy field X 1.000.000
5,000 persons create an energy field X 25.000.000
AUM ( OM )
AUM is a syllable that has a special significance and a creative power. AUM is the Mother of all mantras. When we chant AUM, what actually happens is that we bring down peace and light from above and create a universal harmony within and without us. When we repeat AUM, both our inner and outer beings become inspired and surcharged with a divine feeling and aspiration. AUM has no equal. AUM has infinite power. Just by repeating AUM, we can realize God.
When you repeat AUM, please try to observe what actually happens. If you repeat the name of a cat, a dog or a monkey, or even of an ordinary person, you get no inspiration. But when you utter AUM, which is the symbol of the Creator, the life-breath of the Creator, you immediately get an inner feeling, the feeling that inspires your inner and outer movements to enlarge your vision and fulfil your life here on earth. This is the secret of AUM. If you want to cherish a secret all your life, then here is the secret. Please chant AUM and everything will be yours.
How do we chant AUM?
The sound of AUM is unique. Generally we hear a sound when two things are struck together. But AUM needs no such action. It is anahata, or unstruck; it is the soundless sound. A Yogi or spiritual Master can hear AUM self-generated in the inmost recesses of his heart.
There are many ways to chant AUM. When you chant it loudly, you feel the omnipotence of the Supreme. When you chant it softly, you feel the delight of the Supreme. When you chant it silently, you feel the peace of the Supreme. The universal AUM put forth by the Supreme is an infinite ocean. The individual AUM chanted by man is a drop in that ocean, but it cannot be separated from the ocean, and it can claim the infinite ocean as its very own. When one chants AUM out loud, one touches and calls forth the cosmic vibration of the supreme Sound.
It is best to chant Aum out loud, so its sound can vibrate even in your physical ears and permeate your entire body. This will convince your outer mind and give you a greater sense of joy and achievement. When chanting out loud, the "M" sound should last at least three times as long as the "AU" sound.
Sri Chinmoy website
People really enjoying themselves.
The 6 videos ahead areas follows:
1. The 'T Mobile' advert in Victoria station London UK
https://youtu.be/VQ3d3KigPQM
2. The preparation making the Liverpool Street dance commercial
https://youtu.be/uVFNM8f9WnI
3. The T-Mobile advert in Trafalgar Square. This was so popular that they did them all over the country. So many people wanted to be involved that they advertised the time and location of the next stunt in Trafalgar Square in London, singing 'Hey Jude.' 13,500 people showed up. Isn't that amazing?
4. The 'Sound of Music' in Antwerp station
https://youtu.be/bQLCZOG202k
5.
We are the world
https://youtu.be/9AjkUyX0rVw
6. K D Lang singing the beautiful 'Hallelujah' https://youtu.be/P_NpxTWbovE
This video ahead is a speech by Laurence Olivier, the famous British actor, from a stage play called 'Time' in 1986 with Cliff Richards. Laurence played the role of God. This speech has to be some of the most powerful and truthful words we have ever heard.
https://youtu.be/eWXAiLy786A
Metta - The gift of Kindness
https://youtu.be/Kk_152PgySA
WEBSITES WORTH VISITING
Solara www.nvisible.com 11:11 messenger (1990's)
Chris James www.chrisjames.net Singing/Sound Master Teacher
Keith English www.keithenglish.com Artist extraordinaire (Keith ascended in 2017)
Inspirational movies www.inspiringthots.net/index.htm 'Best day of my life' video
Holistic Page - Australia www.holisticpage.com.au
Books CD's etc
Good networking site www.lightworkers.org (make sure you put the 's' in
Da Vid
www.lightparty.com
Dennis Stevenson
www.spiritofchristmas1.com (Sandy's brother)
LIGHT CHANNELS
Ronna Herman www.ronnastar.com
Heavens Letters
http://heavenletters.org/
Natalie Glassson www.omna.org/
Marlene Swetlishoff www.therainbowscribe.com
Celia Fenn www.starchildglobal.com/
Patricia Cota Robles www.eraofpeace.org
Astarius www.youtube.com/watch?v=BL8GgFLEZa4
Your Souls Plan - a book by Robert Schwartz
A well written, comprehensive understanding of exactly how we plan our lives prior to incarnation, with many specific case histories. If you feel you could benefit from a good overall understanding of how we plan our life, why and with whom, you will enjoy the wisdom of this book. I have not seen a book that covers this area anywhere near as well.
www.yoursoulsplan.com (previously called 'Courageous Souls')
Angel creation by www.spiritnetwork.com - used with permission
Pictures used on site:
Entry Page picture: 'Erwachen zum Aufstieg ins Licht' (German edition of Sandy Stevenson's The Awakener)
Cover picture by Robert Wicki
Return to Announcements page One
©Copyright Sandy Stevenson